About
Capacitech was founded in January, 2016 after founders Joe Sleppy and Dr. Jayan Thomas decided university technology is better off commercialized. They joined forces to graduate the National Science Foundation's (NSF) region I-Corps program, a course focused in evidence based market evaluation.
After finding traction with the market, they continued on to win local startup competitions and to graduate the national I-Corps program which led to the creation of their current business model.
We are focused in launching innovative technologies that will help reduce the size and cost of electronics while also supporting future trends such as those in clean-tech!
-Joe Sleppy
Following the I-Corps program, the team continued their training with a phase 2 E-Team grant from VentureWell and a phase 1 SBIR/STTR grant from NSF for $225k. This grant supported the teams vision to commercialize the CBC technology and led to working samples in 2018.
Technical
Proof-of-Concept established in 2014
Won R&D 100 Award in 2015
Exclusive license the IP
Working prototypes
Business
1st Place at UCF Joust Competition
2nd Place at DoE MegaWatt Competition
Accepted to Firespring Fund
Awarded phase 1 SBIR grant from NSF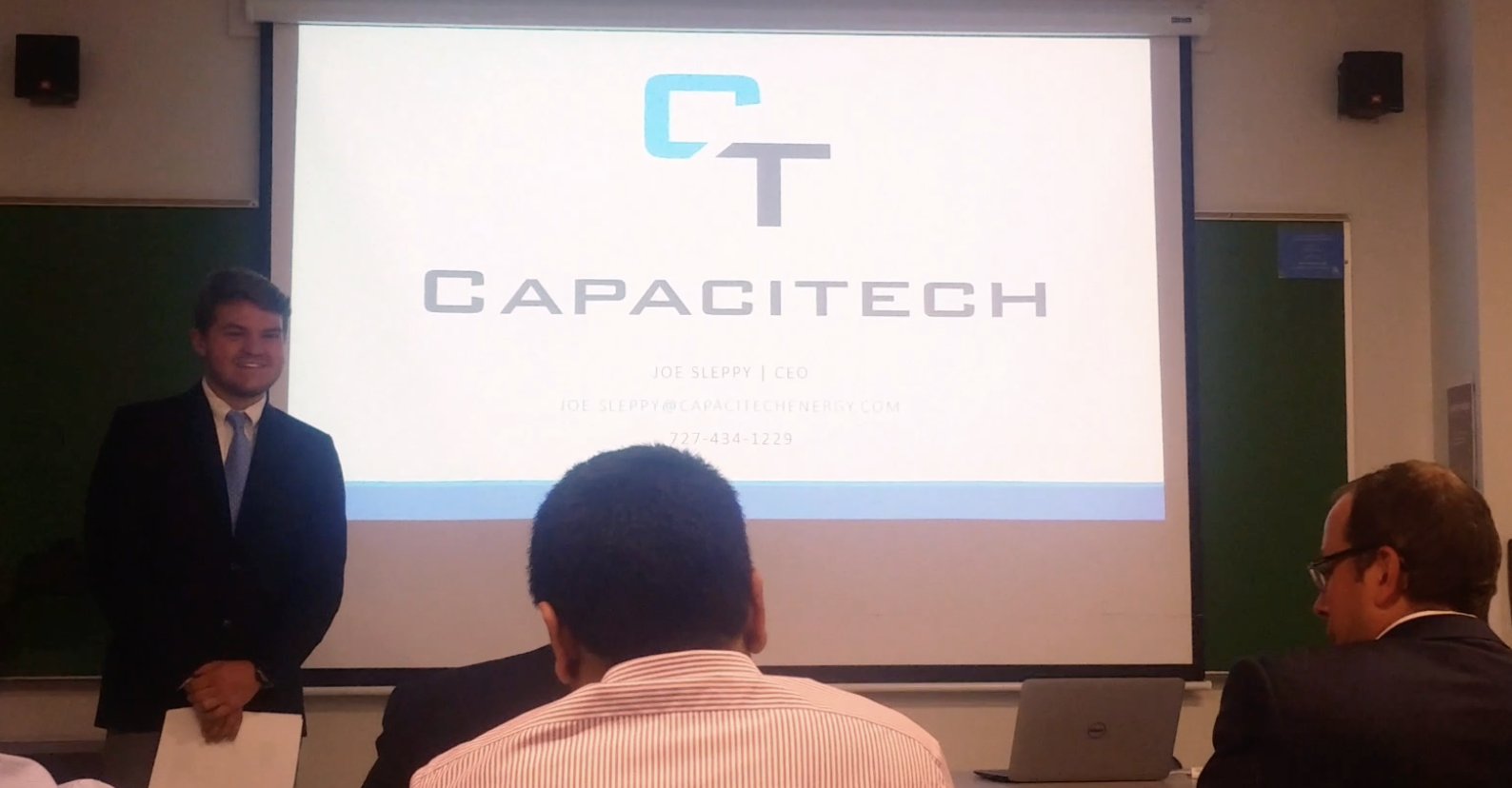 Joe Sleppy | CEO
From starting his first company at the age of 16, working as a mechanical design engineer for an electronics manufacturing company, and his bachelors of science in electrical engineering, Joe is uniquly qualified to lead Capacitech to success.
Dr. Isaiah Oladeji | CTO
Dr. Isaiah O. Oladeji, is a former Bell Laboratories scientist with more than 15 years of experience in semiconductor R&D, and manufacturing. He was a key contributor to the copper interconnect technology that is deployed in silicon microchip manufacturing. He was a 1992/93 Fulbright scholar, and a 1997 winner of the NASA Tech Brief award of technical innovation.
Dr. Jayan Thomas | Inventor
Jayan is a gifted scientist and is recognized as a leader in his field. Jayan invented the CBC technology and won the R&D100 for his effort. His domain expertise and plethora of resources are invaluable to Capacitech.